Want to go for a drive?
We offer our Regional Drivers:
Home 2-3 nights a week
Home every weekend
Quarterly safety bonuses
Consistent pay
Overtime is optional
Industry leading benefits
Long-term career with stable global organizaton
Elisa Love
Corporate Recruiter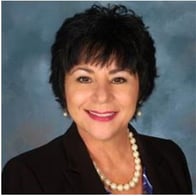 Elisa Love is the national Corporate Recruiter for Kloeckner Metals. With extensive human resources and recruiting experience, Elisa recently relocated to Atlanta, GA joining Kloeckner Metals in August 2018. Your job opening inquiries are welcome.